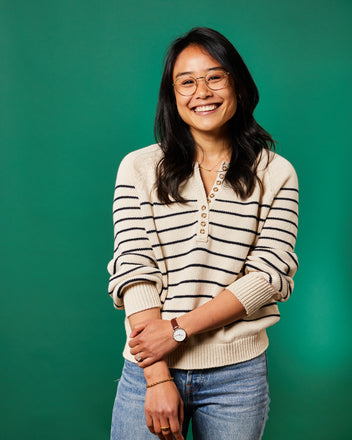 Hello!
I'm Sue Ann, founder of Grumpy Ginger. Like many Malaysians, food is what I miss most about home. I've been living in the US for over a decade, and each time I travel back from Kuala Lumpur my bags are so stuffed with herbs and spices I struggle to get them under the plane's weight limit.

As I've gotten older, I've found myself cooking in search of a piece of home. Food was how my parents expressed their love, and I'm no different. I've converted Jackson's American palate so he asks for curry instead of pasta for dinner, an achievement I'm especially proud of.

Malaysian food is far less well known than other Asian cuisines in the US. I hope Grumpy Ginger can help spread the word. The combo of waft-worthy flavor and simplicity make it hard to beat - but I'll let you try it and decide for yourself!